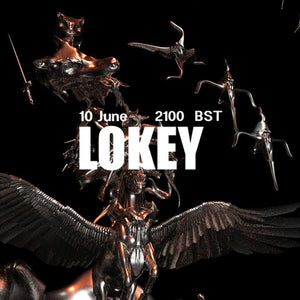 10/06/21 A.B.N. LOKEY
Today A.B.N. hosts Lokey a Stockholm based artist whose latest release Isolation Works Vol.01 on YEAR0001 received positive acclaim.
Creating atmospheric soundscapes, a crossbreed between the ambient piece and the club track. The textural and rhythmic components Lokey uses have allowed a new framework to emerge in the trance and jungle-aligned music scene.
Lokey broadcasts live on affxwrks.com at 2100 BST
An archive of all broadcasts will be available on the A.B.N. Archive the day after release