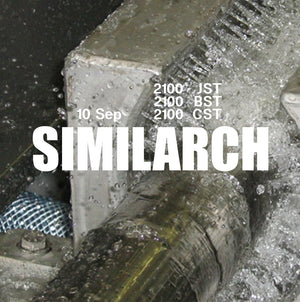 10/09/20 A.B.N. SIMILARCH
Today's show features FOLD regular Similarch, known for his eclectic sets in the London underground techno scene. He has appeared alongside acts such as Manni Dee and Rommek. His improvised hardware sets use sampling, tape machines, digital and analogue FX.
Standout mixes include his recent FOLD UNSTREAM mix.
Broadcasting on affxwrks.com in three time zones 2100 JST / 2100 BST / 2100 CST 
An archive of all broadcasts will be available on the A.B.N. Archive the day after release.