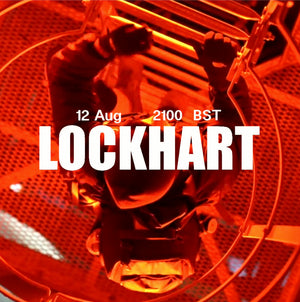 12/08/21 A.B.N. LOCKHART
Today A.B.N. hosts Lockhart, London based queer techno artist who has retained her own beat driven style of mixing garnering a reputation in London's techno circle and earning sets beside artists from Dax J to Keepsakes.
Book tickets for Manni Dee's album launch party at Space 289 to see Lockhart play, alongside previous A.B.N. guests Flora Yin-Wong and Anabel Arroyo.
Make sure to listen to her debut in production with Scalpel Party on the latest Khazad Records compilation that premiered last week.
Lockhart broadcasts live on affxwrks.com at 2100 BST
An archive of all broadcasts will be available on the A.B.N. Archive the day after release