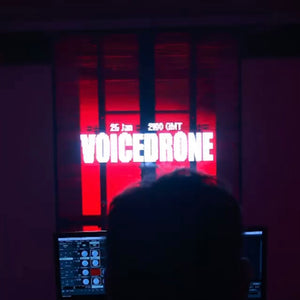 26/01/21 A.B.N. VOICEDRONE
Tonight A.B.N. hosts Fold co-founder and resident Voicedrone. Born in Georgia and now based in London his sound oscillates between heavy techno and erratic breaks.
Voicedrone has appeared alongside the likes of Dax J, Regis and Zenker Brothers. Alongside his work as a producer he is responsible for hosting nights as varied as Fold x Ilian Tape 24h and aufnahme + wiedergabe at venues in the UK and abroad.
The club Fold has become a base for a growing young dance community in London, with the Unfold sessions being especially emblematic of what the venue provides to the British scene; a safe and supportive space that nurtures local talent, offering a platform to perform alongside international acts.
If you're able, we'd like to ask for your help in supporting venues like Fold during the pandemic, via raising awareness and/or donating. Fold is accepting donations via Payal at paypal.me/foldlondon.
Voicedrone broadcasts live on affxwrks.com at 2100 GMT
An archive of all broadcasts will be available on the A.B.N. Archive the day after release