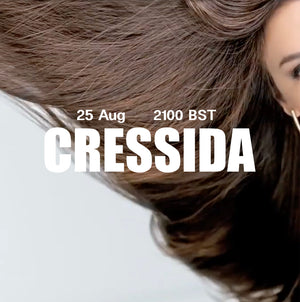 25/08/22 A.B.N. CRESSIDA
Tonight A.B.N. hosts Cressida, a Berlin-based DJ and producer with an unhindered approach towards music. His offerings in sound can vary from dubstep to breaks to techno showcasing an artist comfortable in being sonically fluid.
With releases on Voitax and Mála Ádh, Cressida shows an ability to make an uncompromising sound that stands its ground in Berlin and abroad.
Standout mixes include his sets on both Slam DJs radio and Spandau20.
Cressida broadcasts live on affxwrks.com at 2100 BST
An archive of all broadcasts will be available on the A.B.N. Archive the day after release