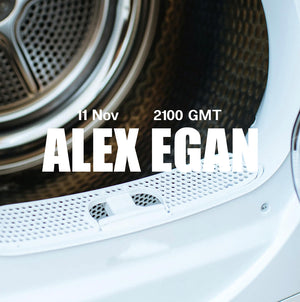 11/11/21 A.B.N. ALEX EGAN
Tonight A.B.N. hosts Alex Egan, a multi-disciplinary veteran of electronic music in London.
Today celebrates the 10 year anniversary of Egan's label Utter, which is known for unconventional projects such as the upcoming 'Phantom Seance Ballet' release which features "an unusually tangible manifestation of live performances and installations that incorporate sound, video, costume, still imagery and beyond" from Lena Willikens and Sarah Szczesny.
Alex currently works behind the scenes at visionary label Ninja Tune and as Label Manager of Phonica. In the past he DJ'd as one half of Skull Juice and produced under a number of aliases including The Draughtsman and Astronomer. His current musical focus is Lost Continent, a chill-out/ambient/fx project alongside long-time collaborator Benedict Bull.
Alex Egan broadcasts live on affxwrks.com at 2100 GMT
An archive of all broadcasts will be available on the A.B.N. Archive the day after release